Emerald Diamond Necklace
France | ca.1810 | Gold, silver, diamonds and emeralds | French jewelers (maker)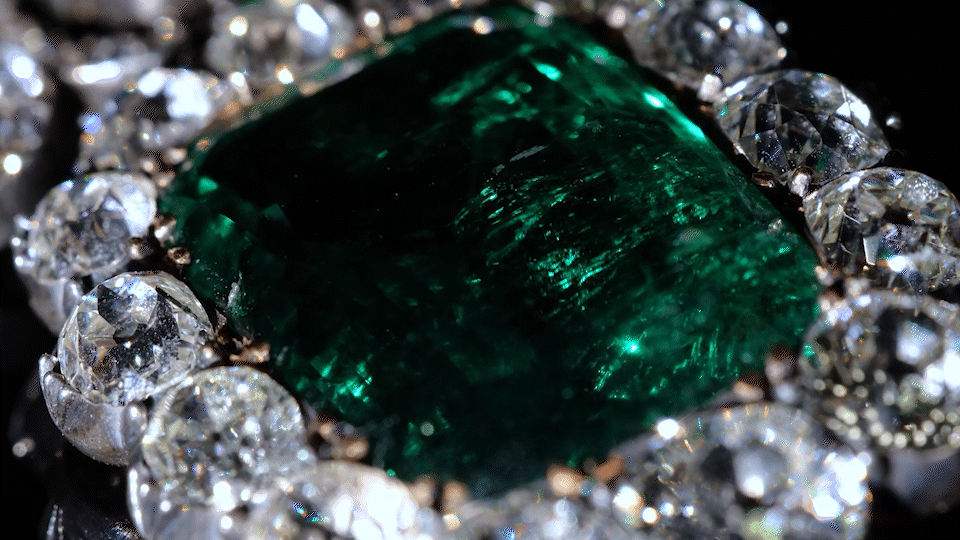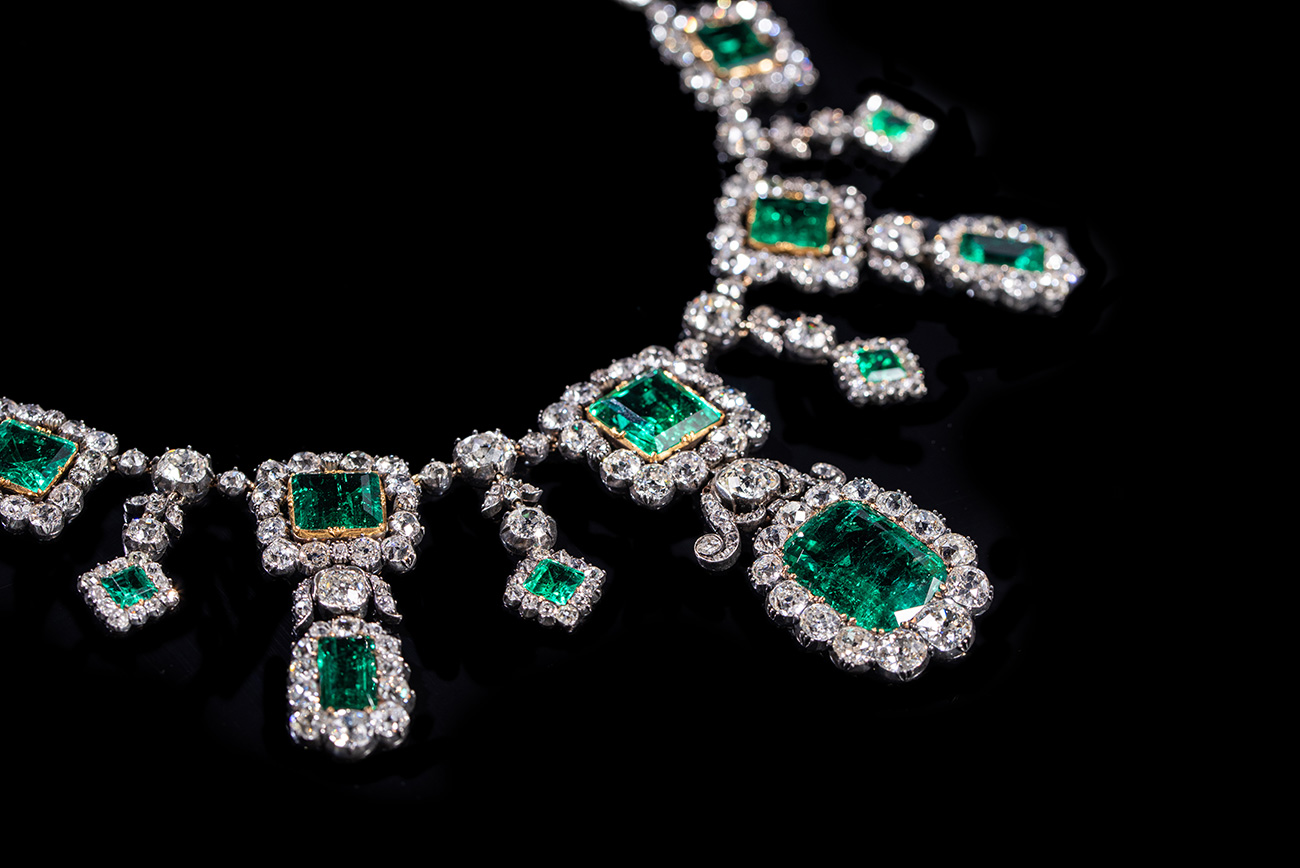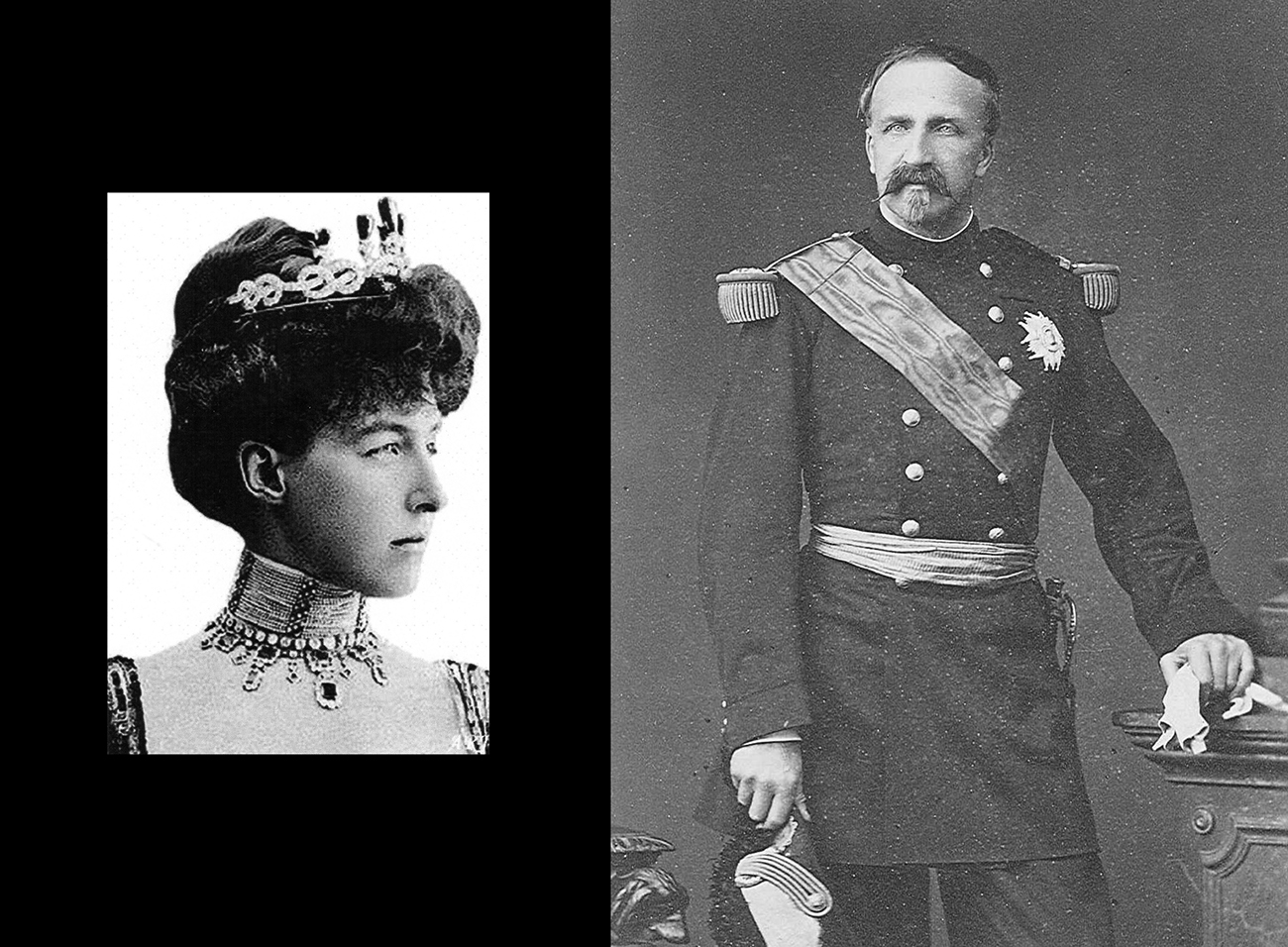 Princess Hélène d'Orléans (left)
Henri d'Orléans, Duke of Aumale (right)
This is a diamond emerald necklace of exceptional quality, made from emeralds of Colombian origin, of a vivid and saturated color. Four of the emeralds used have not been oiled and are of the highest quality. Henri d'Orléans - the Duke of Aumale - gave it to his goddaughter Princess Hélène d'Orléans in 1895 as a wedding present.
It is a tradition for European royalty to present the bride with jewelry at her wedding, especially when two countries are united in marriage. The beautiful and elegant French Princess Hélène was courted by many noblemen. Her father, the Count of Paris, was the eldest grandson of King Louis-Philippe I of France. She eventually married Prince Emanuele Filiberto, Duke of Aosta (1869-1931), who was then second in line to the Italian throne. Their wedding was a major event in Europe and was covered by international media. Among the gifts given to her by her godfather, Henri Eugène Philippe Louis d'Orléans, Duke of Aumale, was this precious emerald diamond necklace. This godfather had a great appreciation for beauty: he was not only a collector of antique books, but also a lover and collector of jewelry. The necklace he gave to Princess Hélène likely came from his private collection.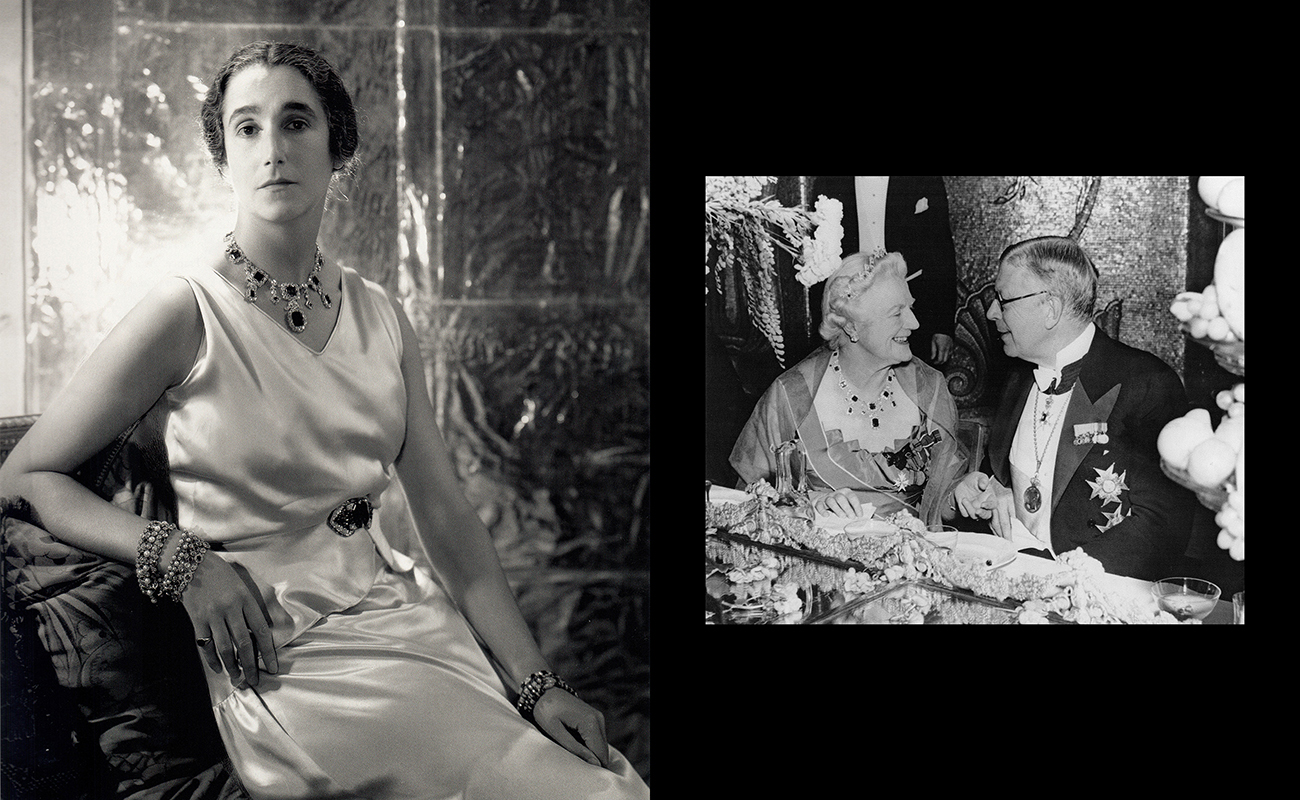 Sybil Sassoon in 1923 (left)
Lady Clementine Churchill at the Nobel Prize Award Ceremony with Gustaf VI Adolf, King of Sweden, December 11, 1953 (right)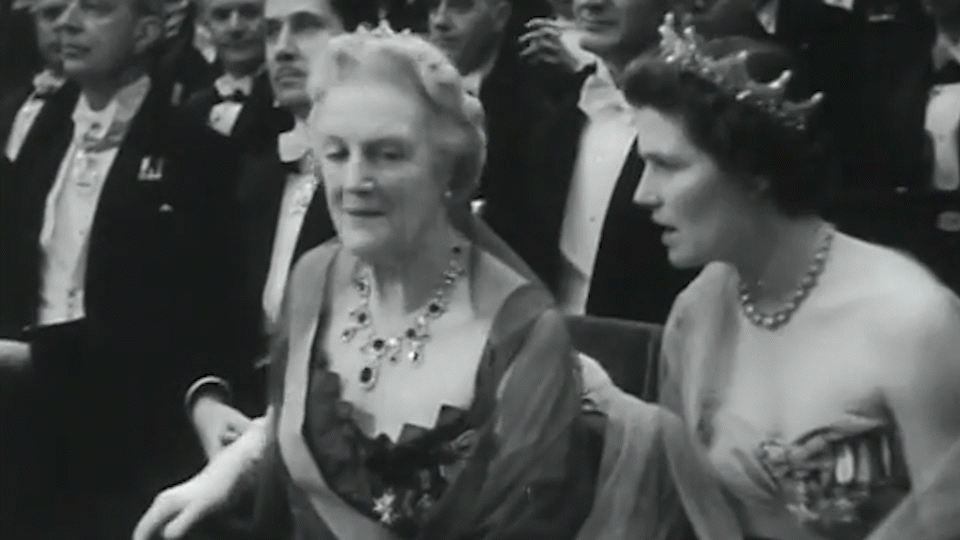 The necklace changed hands several times throughout history. After the First World War, it came into the possession of Sybil Sassoon, a member of one of the richest families in the world at the time. Clementine Churchill, wife to British Prime Minister Winston Churchill, wore the necklace to the 1953 Nobel Prize ceremony, where she received the award on behalf of Prime Minister Churchill.