Emerald Aigrette
France | 1910 | Platinum, emerald, sapphires, diamonds and pearls | Paul Iribe (designer), Robert Linzeler (maker)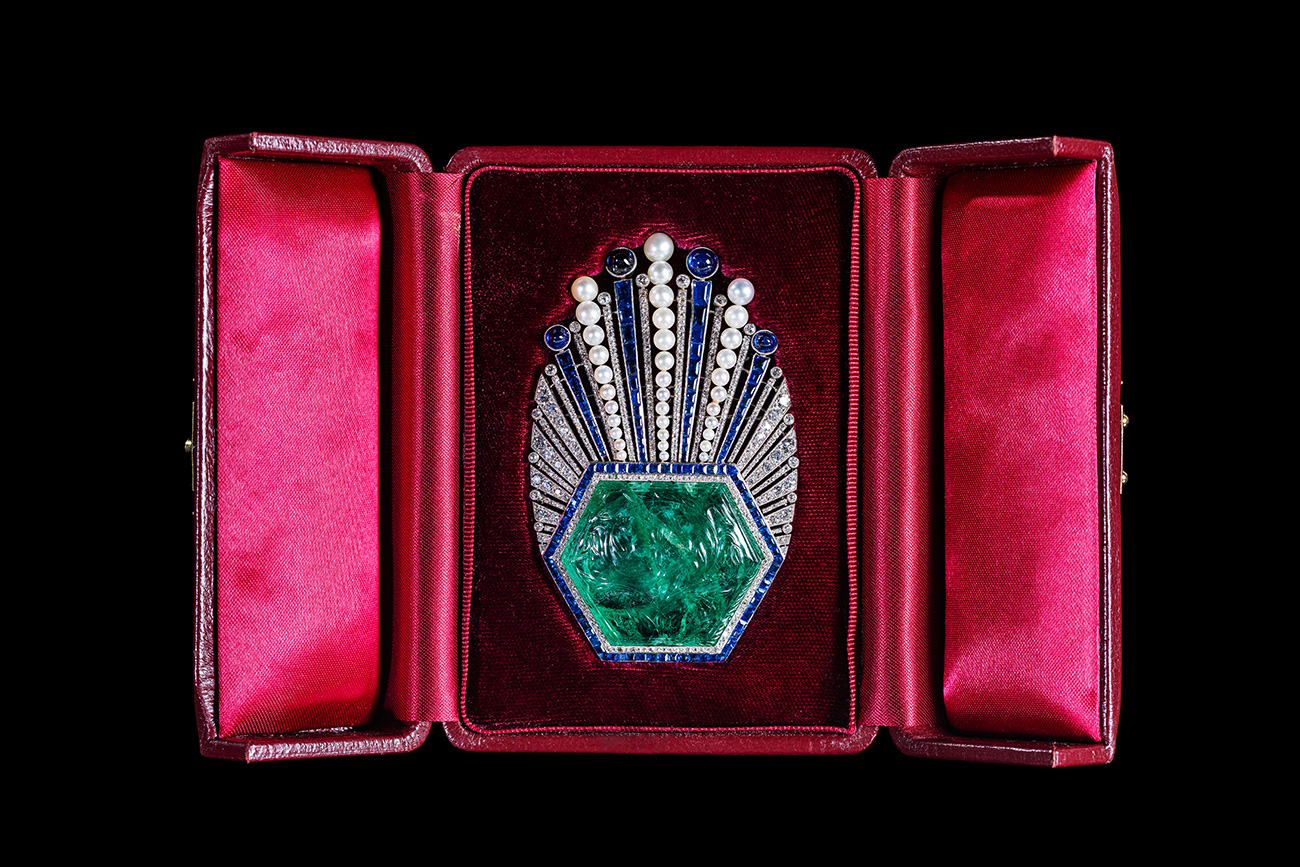 This exceptional piece of jewelry is inlaid with a 200-carat hexagonal Colombian emerald, carved with a Hindustan pattern, and set on a detachable platinum base. It is also inlaid with diamonds, sapphires and pearls.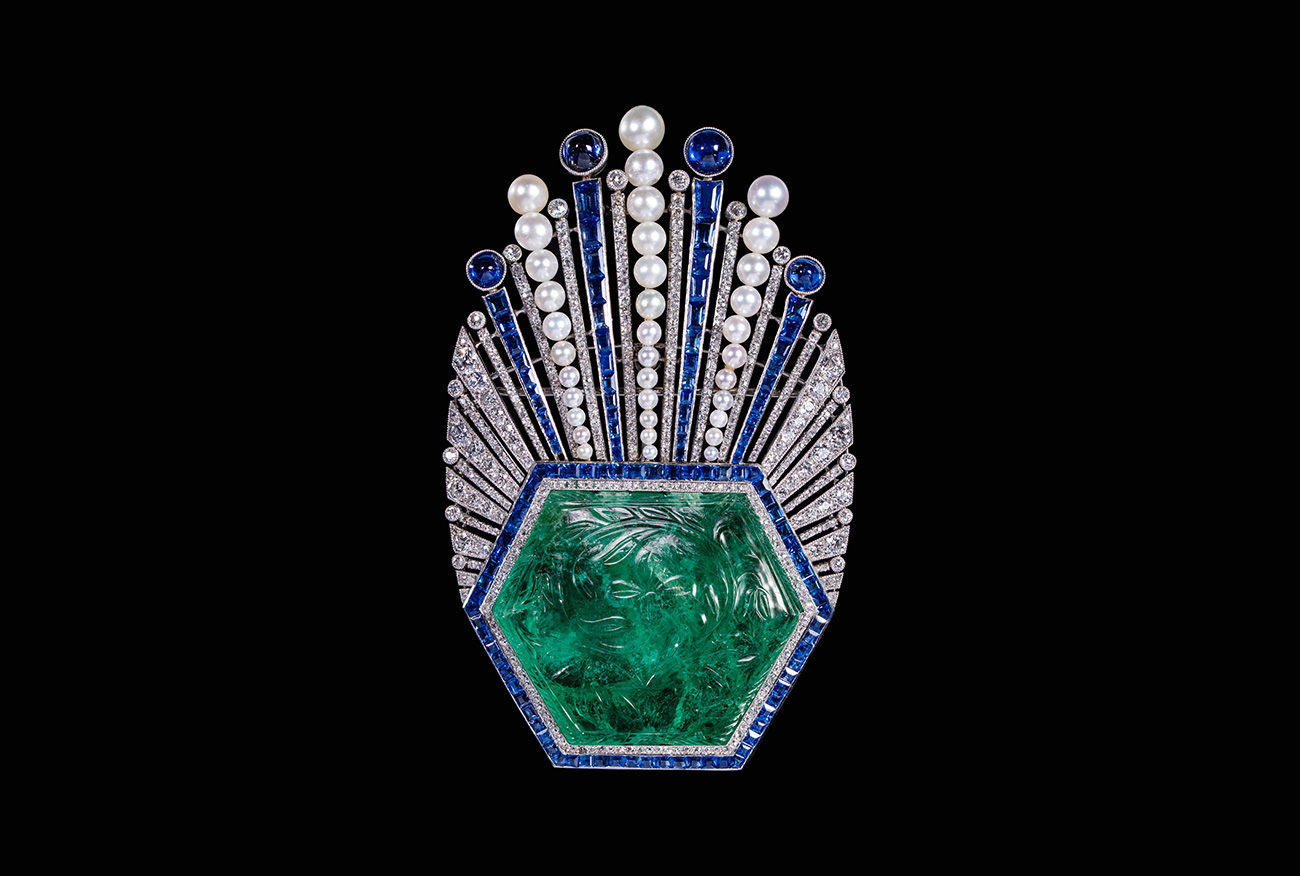 The large emerald used in this aigrette was originally from Colombia and brought to the Indian subcontinent during the Age of Sail, where it became a luxury item reserved for the Mughal ruling class. The Mughal Empire, a conquering dynasty from Central Asia established by its move into India, considered green to be the most auspicious color, and thus emeralds occupied a superior status amongst the many gemstones.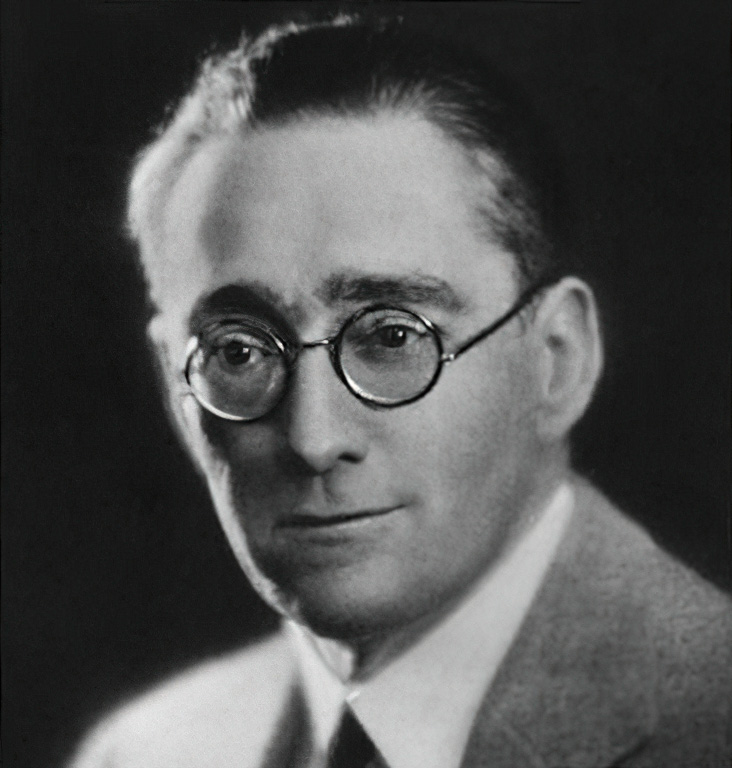 Paul iribe
From the 19th century onwards, Western faceted stones became increasingly popular with Indian maharajas and royalty, and the "Indo-Western" aesthetic became fashionable. In 1910, Iribe remounted this precious and rare 200-carat emerald into modern jewelry - the first example ever found of an Indian carved emerald set into a modern jewelry base.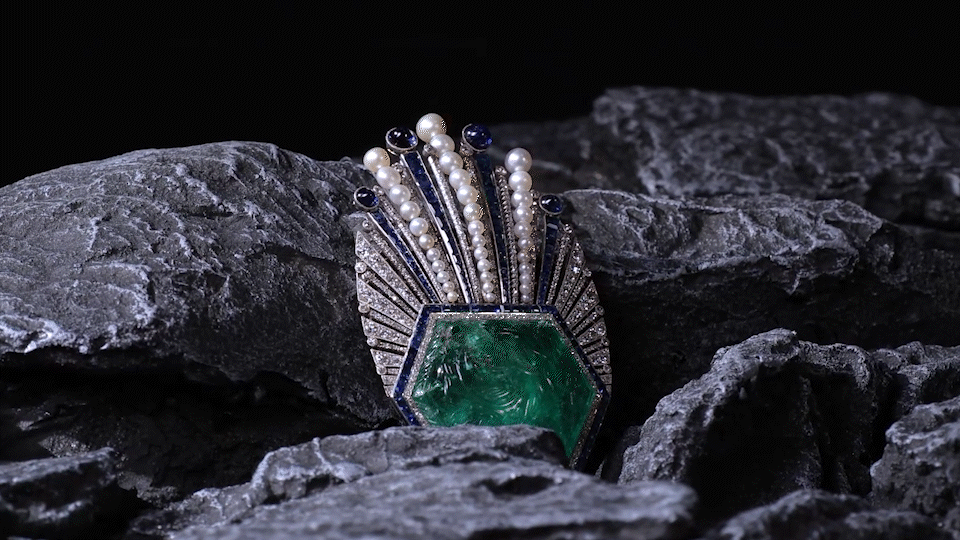 The emerald aigrette is a distinctly contemporary and oriental piece created at the dawn of the Art Deco era. The use of geometric lines, precious and ornate materials, and orientalist elements is the signature language of Art Deco, which later flourished in the 1920s and 1930s.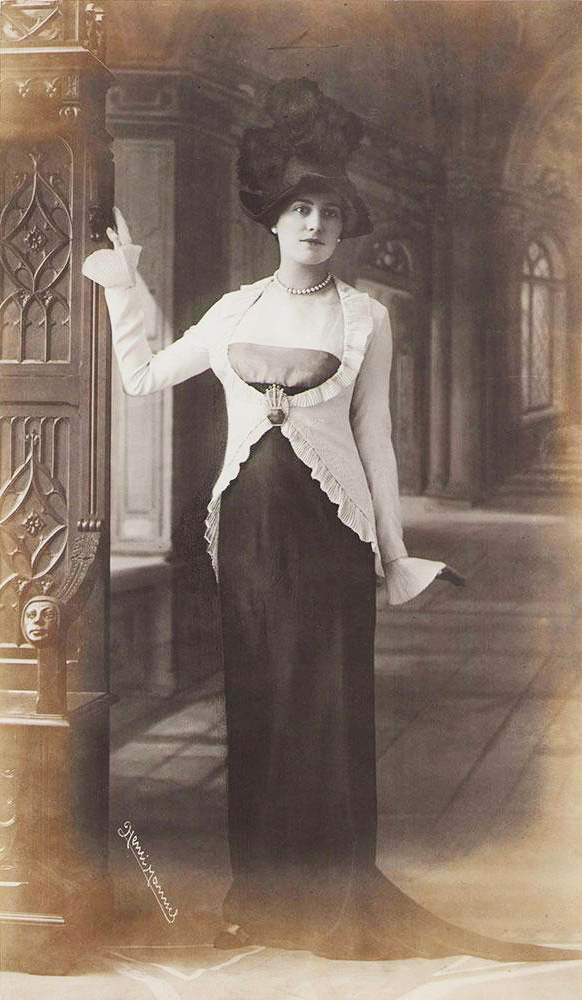 Madame Jeanne Iribe wearing the emerald aigrette, starring in Rue de la Paix
The designer of this aigrette, Paul Iribe, was a talented designer who, in addition to jewelry design, had notable achievements in the fields of choreography, graphics, furniture, and interior design. He is considered a pioneer of the Art Deco style and a leading figure in early 20th-century Parisian culture. Iribe gave the emerald aigrette to his first wife, actress Jeanne Dirys, who wore it in her 1911 stage play Rue de la Paix and on the cover of Comoedia Illustré magazine in March.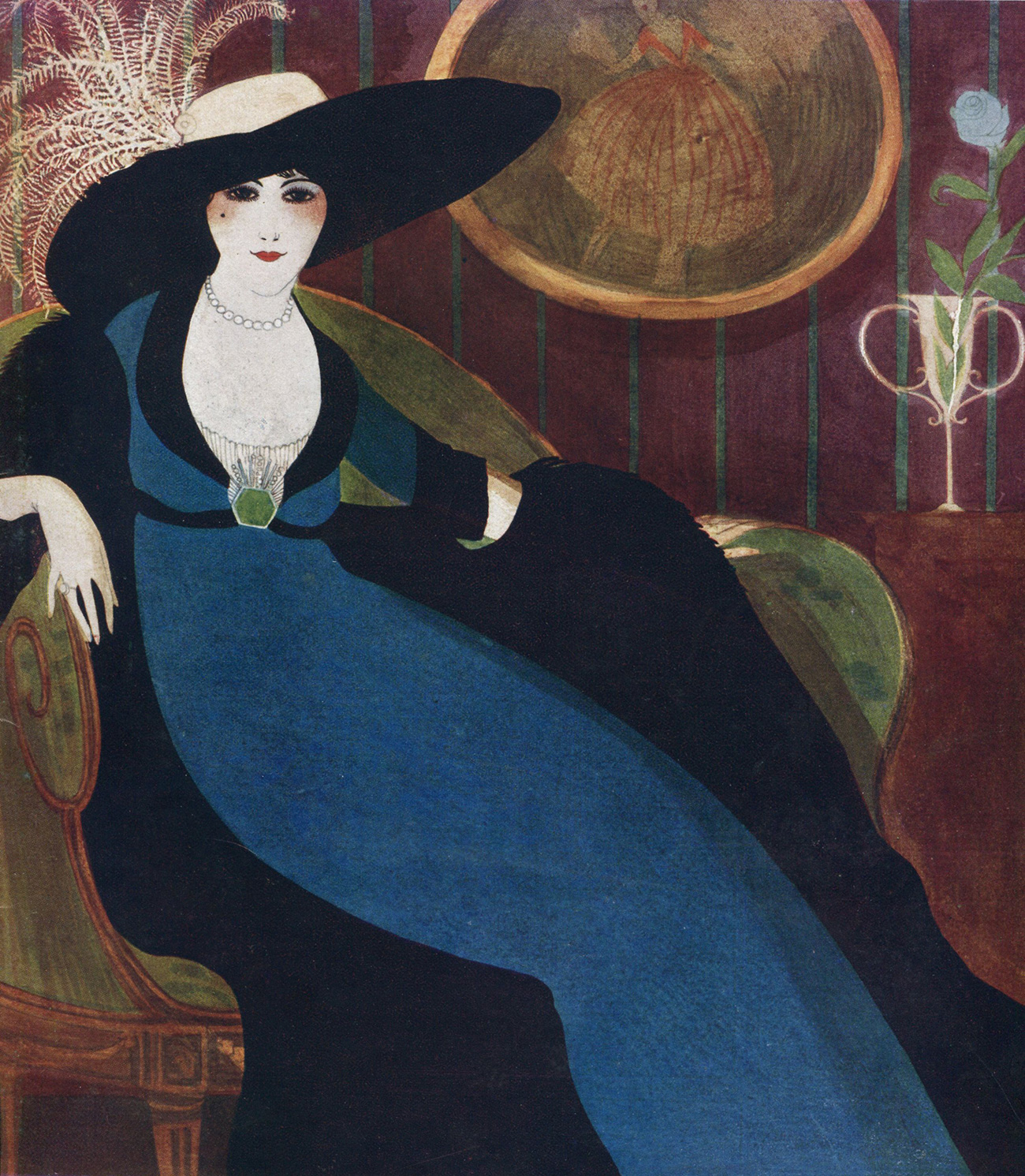 Madame Jeanne Iribe wearing the emerald aigrette, illustrated by Paul Iribe for the cover of Comoedia Illustré 1911 March issue
Iribe collaborated with several of his contemporaries, including fashion designer Coco Chanel, with whom he designed luxury jewelry pieces that were exhibited in public. The two met through work in 1931 and later developed a romantic relationship. Iribe was the only one of the men Chanel dated to whom she was engaged, but never married, as Iribe died of a heart attack on September 21, 1935, at the age of 52.